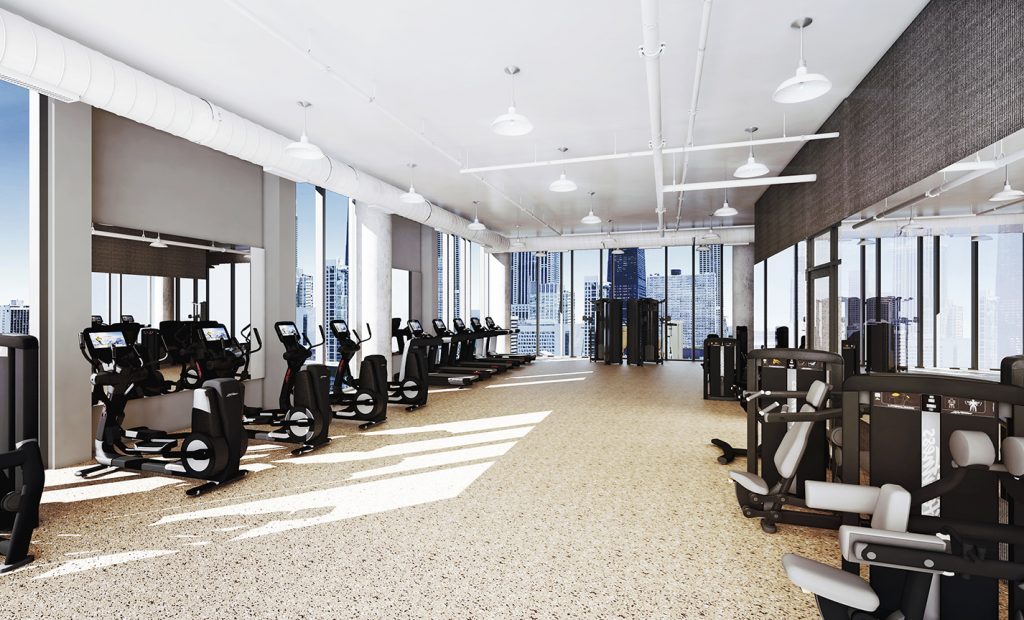 The Latest News
Home Workout Redefined
February 28, 2017
Aurélien redefines Gold Coast living
The Gym with the Highest Ratings
Aurélien's expansive 2,600 square foot health club will be a welcome place to stay fit. The health club will feature Matrix cardio and strength training equipment that have individual TV screens. But with it's location on the 31st floor, Chicago's skyline will keep your gaze. You'll also enjoy a motion studio and yoga room with Fitness On Demand™—think of it as your personal digital trainer that won't talk back.

"The gym should be a place you look forward to going, not dreading. We chose a cork flooring that is soft and inviting, and kept the design restrained to allow the amazing views of this rooftop gym be the star."
– Kayce Carter, Designer at Studio K

But wait, there's more. Those who need to clear their mind, the club also features men's and women's meditation lounges..
It's Gold Coast Living… Redefined
Other Stories In The News