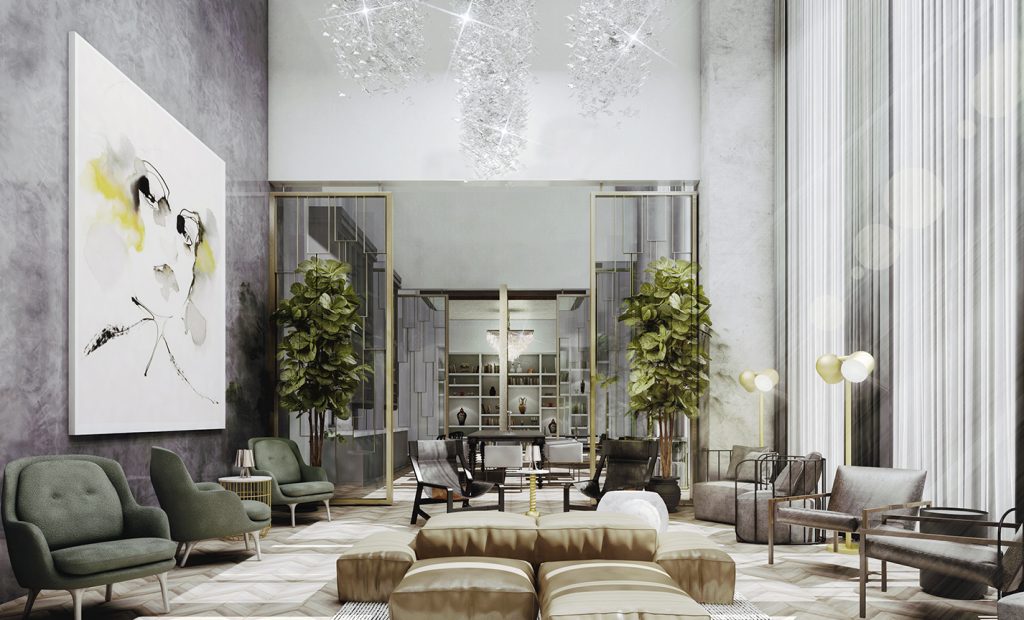 The Latest News
Arrive in Style Redefined
February 28, 2017
Aurélien redefines Gold Coast living
Polished, Not Pretentious
Step inside the bespoke lobby and you'll quickly discover an elevated style unexpected in the Gold Coast. It's refined, yet relaxed. With contemporary furnishings that are accented with carefully curated collectibles. Every aspect of the building carefully considered.
More than an entrance, the Parlor welcomes you to hang out. It's a spacious, hotel-like lobby with Library area to curl up with a good book, business center and conference room to get work done and plenty of space for lounging with friends.

"When you walk into your home, you should feel immediate warmth. I think we really achieved this in Aurélien's lobby. By combining the casual sophistication of the luxury European furniture and accenting it with eclectic collectibles, we've created a welcoming space that is sexy, yet cozy. Venetian plaster, herringbone flooring, and custom brass dividers elevate the space for Friday night meet-ups, while the Library's plush surrounds welcome you to curl up with a good book"
– Karen Herold, Principal, Studio K Creative

It's Gold Coast Living… Redefined
But, don't take our word for it! Book a VIP Appointment in our newly opened Leasing Office to check out our model kitchen and bath, outfitted with designer finishes.

Other Stories In The News